Detecting Water Damage in your Central Iowa Property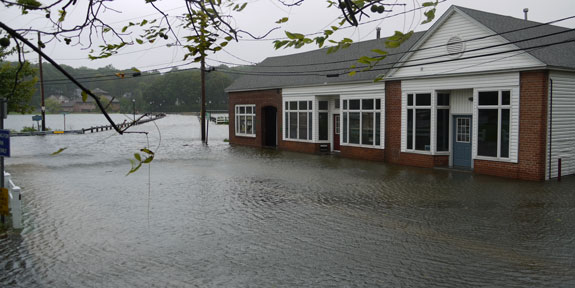 Posted on February 18, 2016 at 9:05 am
The winter in Iowa is typically the driest time of year. Homeowners use humidifiers to restore the moisture in their home to a comfortable living atmosphere. As the snow starts to melt when Spring arrives, make sure your home is protected. The weather in Iowa can change rapidly. When the temperatures increase and decrease rapidly, it is important to keep an eye out for any water or dampness in your home's basement. Even the smallest amount of water or moisture that seeps into your basement can result in very expensive and timely repairs. If you are unaware of moisture in your basement, Done Right Home Inspection is able to detect even the smallest amount of water that could cause future damage in your home.
Roof Water Damage
Your roof is important, because it is your home's protective barrier from all outside weather elements. When your roof is damaged, it jeopardizes the inside of your home. A new roof can be very expensive to replace, but it is important in order to save yourself from more severe water damage in your attic or inside your home.
Your roof could become damaged from debris that falls from your surrounding trees. Your roof is more likely to attract and absorb water when there is debris such as leaves and sticks that sit on top of your shingles. Before the first snowfall in the winter, you should clean off your roof to prevent excessive water from accumulating on your roof.
Roof damage can be hard to detect early on. You should be continually monitoring your roof in order to prevent water damage before it damages the interior of your home. Do a thorough pre-winter and post-winter check. Make sure to clean out your gutters to allow for proper drainage of melting snow, ice, and water.
Inside Water Damage
Water damage inside your home can be caused by many things. Bursting or leaking pipes can immediately cause very severe water damage in your home. You may start to notice your sink draining slowly, or your garbage disposal acting funny. These are signs that you might have buildup in your pipes that could lead to leaky pipes.
During the rainy Iowa spring or melting snow in the winter, make sure that your sump pump is working properly. As the snow starts to melt, flash flooding can occur. Your sump pump is important because it removes ground water from underneath the house and prevents the water from leaking into your home. Basement flooding is commonly caused from sump pump failure. Frequently check your sump pump during rainy days or when the weather starts to warm up.
Water Damage Inspections by Done Right
There are many precautions you should take to prevent flooding in your home. If you are buying or selling your home, a home inspector will be able to easily detect any unseen water damage or moisture buildup in your property. Moisture in the walls, ceiling, or attic can be very expensive to fix. If you are concerned with moisture or water in your home, call Done Right Home Inspection for a thorough inspection for your residential property.