8 Common Problematic Areas of Your Home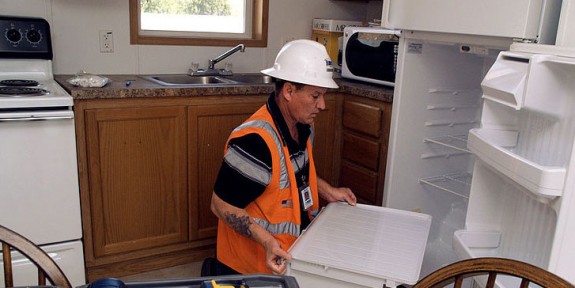 Posted on January 13, 2016 at 12:32 pm
Heating & Cooling Systems
Heating and cooling systems don't last forever. They require routine maintenance and servicing in order to keep them in proper working condition for longer. When buying a new home, it is important that your inspector carefully checks the homeowners upkeep of their heating and cooling systems, the age of the system, and the overall functionality. Running the systems will help you detect any issues. Although homeowners should get their furnace serviced every year, many fail to do this if their systems seem to be working properly with no issues. Neglecting to clean your furnace can result in dirty air ducts and system failure.
Plumbing
Plumbing issues might be one of the hardest issues to detect during an inspection. Pipes are typically hidden out-of-sight. Older homes seem to pose more problems with plumbing. It is important that your inspector double checks under all sinks and checks for loose or leaky pipes. It is also important that they check the ceiling or walls for water stains which can indicate a prior leak.
Ventilation
When a home isn't ventilated properly, mold or mildew can start to form. It is important that there is sufficient air flow throughout every room in the house, including the garage and attic. Moisture tends to build up in bathrooms, so it is necessary to have a ventilation fan that works well.
Electrical Wiring
Inspectors will make sure that your electric is up to code in order to prevent future problems down the road. Common electrical safety concerns include knob and tube wiring, grounded outlets, and ground fault breaker outlets can pose as a hazard for families with young children.
Roof
When buying a home, the roof is something you should never compromise on. Roof issues can lead to much more serious issues. One of the only problems with roofs is that homeowners won't address a weathering roof until there is serious damage because the cost to fix or replace a roof is very high.
Windows
Your inspector will check each and every window to make sure they all function properly. They will check to make sure the windows open, close, and are sealed tight. When a window is not sealed properly, cold or hot air can seep in causing your heating and cooling systems to work twice as hard to maintain the desired temperature.
Appliances
When homeowners are negotiating added cost for the appliances in the home, it is important that the appliances are in good working order. Your inspector can do research on the year, brand, and model and figure out how old the appliance is, if there's still a warranty, or possibly a recall. If the appliance will need replaced within the next year, you can save yourself a lot of money by doing the research beforehand.
Done Right Home Inspectors Can Help
Buying a home is a large investment…Probably the biggest investment you'll ever make in your entire life. So, it's important to take it seriously. Hiring an inspector before you buy a home will save you time and money from having to fix the problems later on. Contact Done Right Home Inspection company for quality inspections in Central Iowa | 515- 962-0040